Sponsors
This is an open source event, free to the public thanks to the support of the local community groups, businesses and the UWE.
Gold Sponsor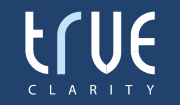 Silver Sponsor




Bronze Sponsor

The companies above have been kind enough to sponsor free food a drinks. Sponsorship opportunities are still available, please contact us if you are interested.
Financial
All sponsorship opportunities are still available, please contact us if you are interested. This year we are trying to raise a lot of sponsorship money as any excess is going to a good cause.
Find out what our previous sponsors had to say about the event.
Rates
Platinum

Cost: £3000
Benefits: 2x 30 minute tech talk slot, logo on every page & email, flyers & more in event bag

Gold

Cost: £1500
Benefits: 1x 30 minute tech talk slot, logo on every page & email, flyers in event bag

Silver

Cost: £500
Benefits: 2x 5 minute lightning talk slot, logo on sponsor page & small logo in emails, flyer in event bag

Bronze

Cost: £100
Benefits: Logo on sponsor page, flyer in event bag, job listed on jobs board
Where is the money going?
The money is used to pay for food and the after party. The costs and income ledgers from last year are available. The organisers are all volunteers and do not take any money from sponsorship.
This year any surplus is going to be donated to a good cause. Lyle explains why:
Those who came to the first IT MegaMeet and saw my talk may remember me talking about fun things you could do at UWE. I gave an example of the rowing club, and the naked calendar I organised to raise money for cancer research. Unknown to us all at that time, our cox for the novice mens first team, Elle, would be diagnosed with cervical cancer just a few months later. Despite surgery, radiotherapy and chemotherapy, Elle lost her battle in May last year. At the time I was engulfed in organising the last IT MegaMeet, I didn't find out about her passing until after. Elle has inspired a great deal of funding raising efforts from her friends and family. The most ambitious of which being Hannah Lawton and Jessie Van Beck's plans to row the atlantic in the Talisker Whisky Atlantic Challenge. UWE has pledged £50,000. But despite this they desperately need more sponsorship in order to meet their target of raising £100,000 for the charities that helped Elle during her struggle. Any surplus from this years sponsorship will be going to them. I encourage you all to consider sponsoring them directly, and to pass on information about their effort to anyone who may be interested.

Eleanor Rose Ellis
19th January 1989 - 12th May 2012
Non Financial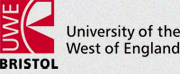 Venue kindly provided by the University of the West of England.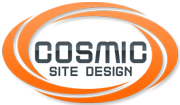 Web design and hosting has been kindly provided by Cosmic Networks.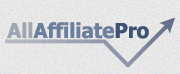 Affiliate software for the linking competition donated by AllAffiliatePro.

Event software by Greenrope.
Not to mention all of the community group members that have given their time to submit talks. A big thank you to you all!
Previous Sponsors



"We found the IT Mega Meet excellent for raising the profile of HL within the local tech community. Lyle worked tirelessly throughout to ensure our experience as a sponsor was a positive one." Chris Bowles
"MegaMeet was a great opportunity to raise Potato's profile, and talk with many potential recruits about the exciting things we build. We thoroughly enjoyed the various talks, and forged some great relationships with UWE and the local development community." Ben Glynn
"Sponsoring the Bristol IT Mega Meet was a great way to get the ear of the diverse IT community in and around Bristol. We received several applications for our software engineer positions as a direct result, potentially saving us thousands in recruitment fees." Thom Leggett
Want to sponsor the event?
If you would like sponsor the 2013 Bristol MegaMeet, please get in touch using the form below.